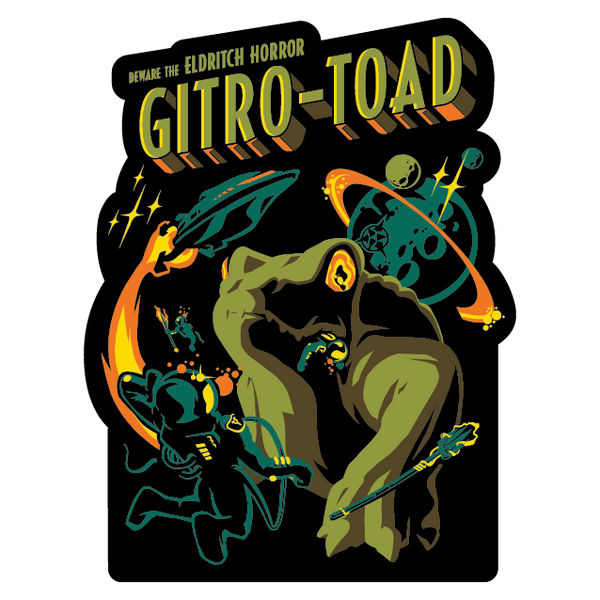 Keepin' It 100 — The Gitro-Toad — Sticker
An enormous amphibian who took pleasure in terrorizing Innistrad, The Gitro-Toad has sets its sights on a new challenge. Avacyn's most faithful followers are about to learn something many already know...
In space, no one can hear you scream. 🐸
Dimensions: 3.06" x 4"
Inspired by The Gitrog Monster, originally illustrated by Jason Kang.
Vendor:
Coalesce Apparel & Design