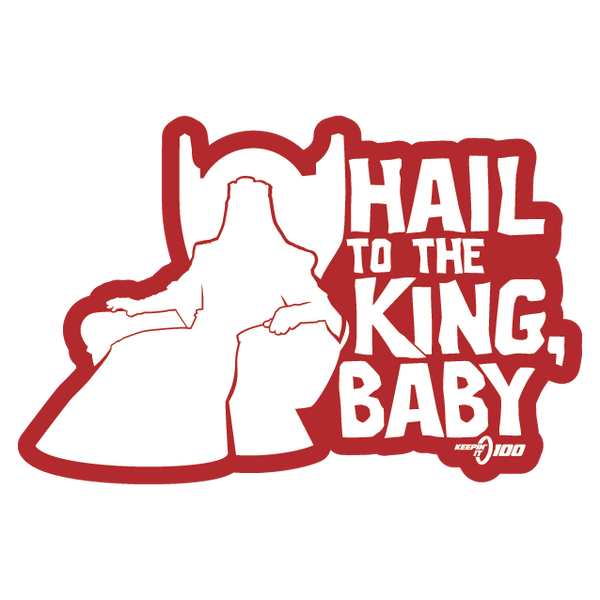 Keepin' It 100 — Hail to the King — Sticker
Did you know that the High King of the Realm of Eldraine was abducted, turned into a stag 🦌, and mortally wounded by Oko?!
But thanks to his friends and family, he has been brought back to life to rule once again. All hail to the king, baby! 👑
Dimensions: 4" x 2.6"
Inspired by Kenrith, the Returned King, originally illustrated by Kieran Yanner.
Vendor:
Coalesce Apparel & Design